Giving Opportunity
Logitech G Adaptive Esports Tournaments - Charitable Partner Fundraiser
Join us in supporting people with disabilities by donating to our AET partner organizations.
About this Giving Opportunity
At Logitech, we admire the impact our charitable partners have made within the broader community of people with disabilities. Together we've identified that gaming is a great way for the members of the community to connect, compete, and create new relationships.
Building on these common goals, Able Gamers, Adaptive Action Sports, and Mount Sinai have partnered up with us to provide gamers with disabilities a regulated series of esports tournaments to compete in. This is our third year of commitment to the Logitech G Adaptive Esports Tournaments series and we are looking forward to another great season of competition.
In support of our partner's ongoing efforts to help the broader community of people with disabilities, we're hosting a fundraiser during our upcoming AET season.
Click the 'Donate Now' button and your contribution will be split equally among the nonprofits in support of their missions and goals that support people with disabilities.
Thank you for your support!
The AbleGamers Charity - ablegamers.org
Your donation to AbleGamers turns into custom controllers & peer counseling provided by our team of experts unlocking the world of video games for players with disabilities. From educating & supporting devs to designing brand-new technology, your contribution changes the world one player at a time.
Adaptive Action Sports - adacs.org
Adaptive Action Sports is a non-profit organization, founded in 2005, that provides action sports and gaming opportunities for youth, young adults, and veterans living with permanent physical disabilities. AAS achieves its mission through coaching, camps, and events. AAS's recreation-based and elite-level programs are offered at their HQ in Copper Mountain, Colorado, where they have recently built an exciting, new, Logitech-sponsored Game Center. With a high level of management and coaching, AAS strives to offer an inclusive, exciting, safe, and positive environment that encourages individuality and creativity while building independence and self-confidence.
Mount Sinai - mountsinai.org
The Mount Sinai Health System is New York City's largest academic medical system, encompassing eight hospitals, a leading medical school, and a vast network of ambulatory practices throughout the greater New York region. Mount Sinai is a national and international source of unrivaled education, translational research, and discovery, and collaborative clinical leadership ensuring that we deliver the highest quality care—from prevention to treatment of the most serious and complex human diseases. At Mount Sinai, "We Find A Way"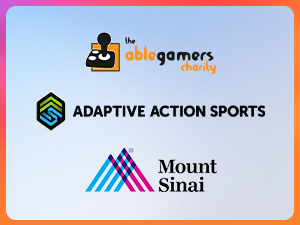 Causes in this Giving Opportunity

New York, New York, 10029, United States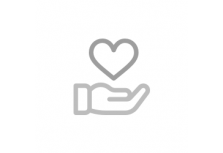 Frisco, Colorado, 80443, United States

Charles Town, West Virginia, 25414, United States
How Donations Work
Click any 'Donate Now' button and then decide your donation amount. You will then be forwarded to your payment processor of choice. Once your donation has been processed it will be sent to your charity of choice.
Need Some Help?